Cleveland Duplexes For Sale
Welcome to our marketplace for Cleveland duplexes and multifamily properties for sale. The listings on this page are all placed by the listing agent, and you can contact them directly through the site for more information. If you're a listing agent with multifamily properties to sell please sign up and add them to the site! (read more about Cleveland Duplexes)
0 Results returned.
Per Page
Duplexes in Cleveland
There are so many opportunities for multifamily investors in Cleveland! Prices run the entire spectrum from small $50k duplexes Southeast of Downtown (be ready to pay cash for those) up to $400k+ historic duplexes in Lakewood and Cleveland Heights. That makes Cleveland the perfect market for a new investor. You can see if duplex investing is right for you without breaking the bank. And if you find it is you can start building your portfolio by rolling into larger, nicer duplexes as you go.
Lakewood Duplexes
West of Downtown Cleveland you'll find the leafy suburb of Lakewood. This is a hotspot for bread-and-butter multifamilies… large properties that can cashflow well if managed and maintained properly. They range from around $100k up to $300k so you can build a portfolio of properties as your experience grows. Lakewood is very popular because of the beaches and parks.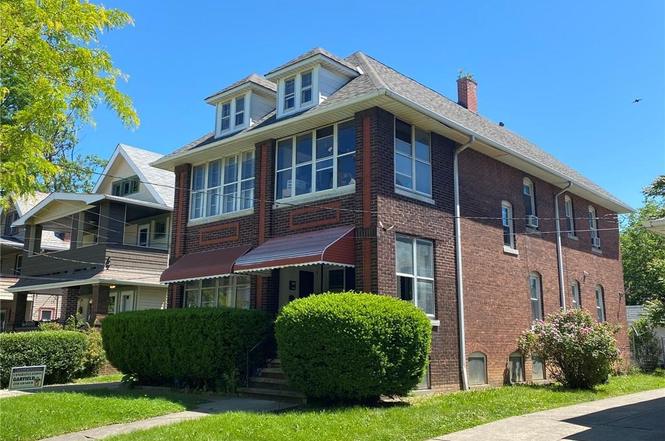 Why we love Cleveland Duplexes
One of the most popular investment strategies for duplexes is to buy near Hospitals and Universities. Cleveland takes that a stop further by giving you BOTH in one area: University Circle. You'll find the Cleveland Clinic, Cleveland VA Hospital, University Hospitals Medical Center and more all in this area East of Downtown. And there are solid brick duplexes all around these world-renowned hospitals and schools. There's also this magical time of year called Match Day. Match Day occurs every Spring when medical students around the country find out where they're going to be heading for residency. As soon as those students find out where they're going they start searching for housing… and they're likely to find your Cleveland duplex!