Let's start with the basics. What exactly is a Duplex? In the US there are regional variations on what someone is referring to when they say "Duplex". In the vast majority of the country a duplex is any property that has two separate living units; basically two homes under one roof. But what about when you hear someone say "duplex" when referring to an apartment in a city like New York? In those cases they're referring to an apartment where the owner bought the apartment above or below them and put in a staircase between them. So technically they were separate units at one time, but have been combined into one large apartment home. For the purposes of this site we'll focus on the traditional definition of a duplex as two separate living units in one building.
Types of Duplexes
Duplexes come in all shapes and sizes, and the most common are:
Side by Side Duplexes
A side-by-side duplex is one where there are two units next to each other with a shared wall. These can be single-story or two-story homes, and the shared wall can be anywhere. I like when the shared wall is actually the garages so that there are less living spaces between the units with shared walls. Fewer shared walls make for happier tenants!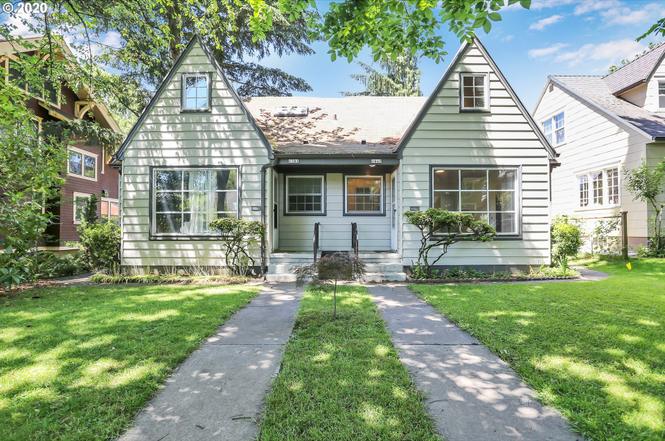 Up-Down Duplexes
An Up-Down duplex is one where you have one tenant living above the other. You will find a lot of large, brick up-down duplexes that were built in the early to mid-twentieth century in most big cities. Architecturally they can be very interesting and when modernized can fetch top dollar with investors who want to live on one floor and rent out the other.
My Favorite Type of Duplex
As an investor I prefer side-by-side, one-story duplexes with identical floorplans. I don't like surprises, and having units that are the same size and design just makes things easier. If you can buy several of these in the same neighborhood so that all your rental units are identical then so much the better. You'll realize some valuable efficiencies by doing that and it will help you maximize your profits and increase the cap rate.
Another reason I like side-by-side duplexes is that often you can easily fence off separate yards for each side. That makes the duplex appealing to more renters who want to have their own private yard or who own pets. Sometimes you can find an up-down duplex with a stairwell on the back that leads to a different half of the yard than the back door on the first-floor unit. In that case you can create separate yards too but those duplexes can be hard to find.
I also shy away from the up-down duplexes because one second-floor resident who absentmindedly overflows a tub or toilet will result in two empty units. Water damage is the worst, and while you're waiting for both units to be repaired and remediated you'll be collecting zero rent. Not fun.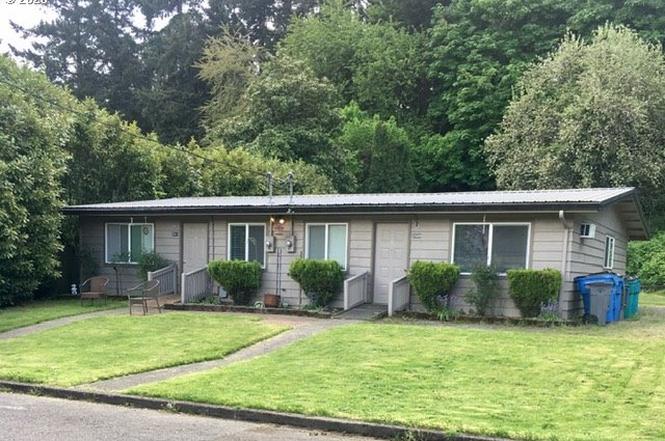 ADU's
A single-family home with a garage apartment or ADU (accessory dwelling unit) could be considered a duplex but we've put them in a separate category. In most places in order to be an ADU it must be permitted and must have a way to cook in the kitchen. Multi-generational living is increasingly common, especially in expensive cities where retirees or twenty-somethings have a hard time paying for a place of their own. Some new home builders like Lennar are even building new single-family homes designed with an ADU built right in.
Duplex or Twin Home?
Because of rising land prices in popular areas like Austin and Portland, Twin Homes are going up in record numbers. These are different from a duplex in that they're separately-owned homes that share a wall. The lot is usually sub-divided into two parts so that each home owner owns their share of the land as well. Developers are able to absorb the higher cost of the land by building a twin home and selling each side for say $750k vs one big home that might not fetch more than $1.25M. Some areas of the country refer to these as "Attached Homes" as well. So while they may look exactly like duplexes, they're actually not.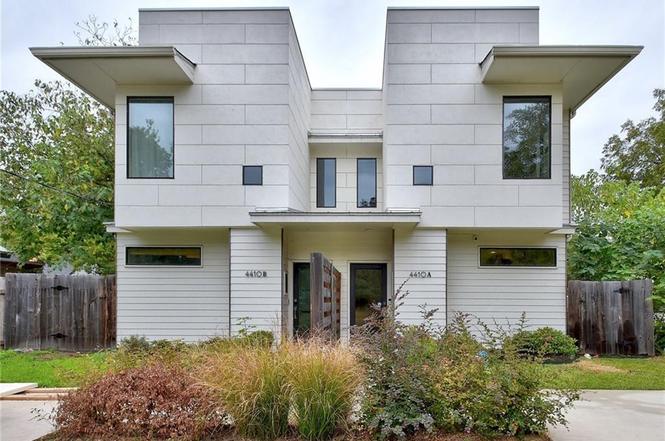 So what's your favorite type of duplex, and why? Let me know in the comments!